Melbourne........The Most Liveable City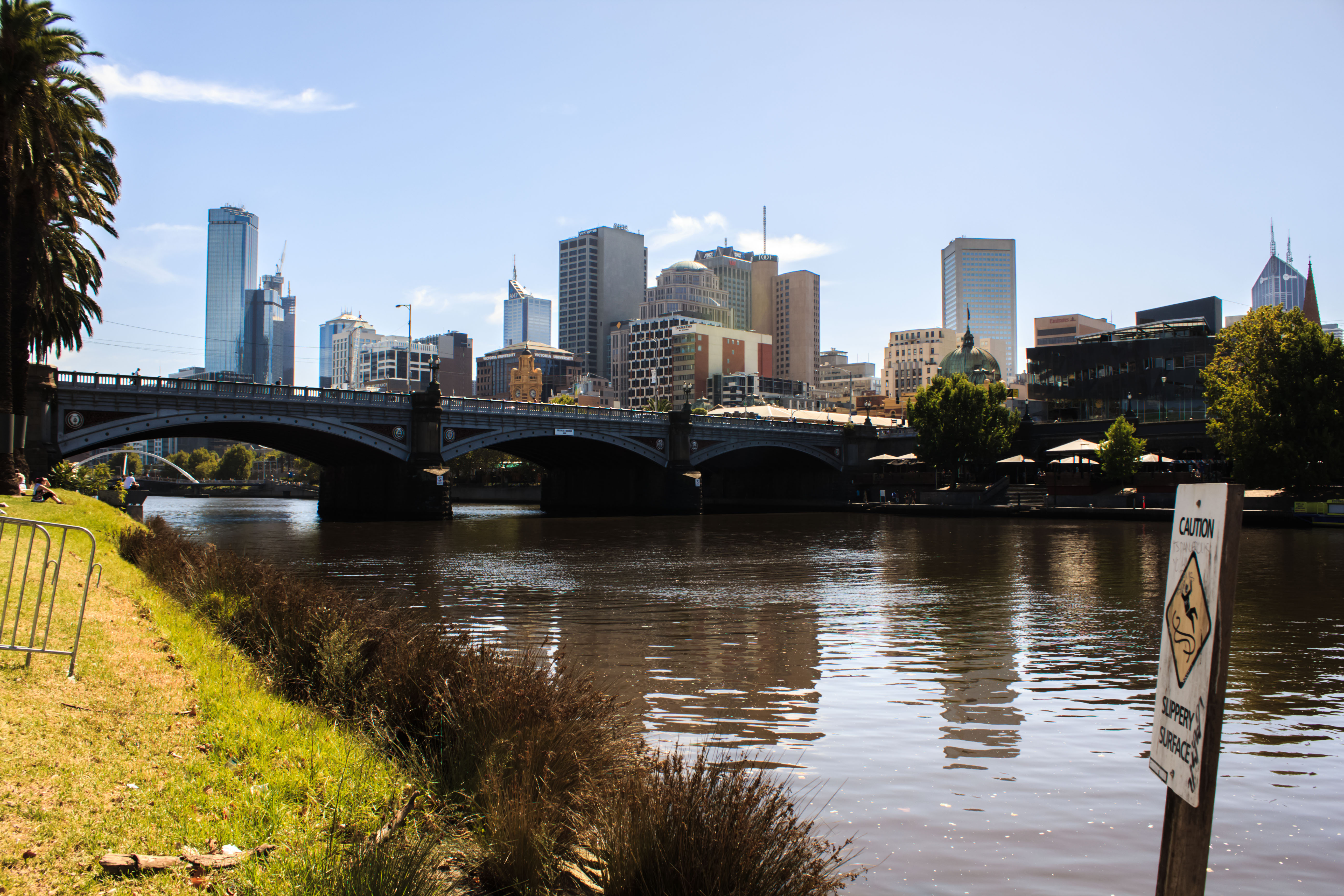 I have been lucky enough to travel the world and to visit many amazing places but nothing has compared with Melbourne. From the moment I arrived in Melbourne I instantly fell in love with the city and as a result spent two years living and working there. Melbourne has been voted the most liveable city in the world for the past five years and it is easy to see why.
If you were to describe Melbourne in one word, that word would be variety. No matter what you are looking for you will most likely find it in Melbourne, whether this be shopping, live shows, the consistent exhibitions that are put on throughout the year, the epic amounts of restaurants and good food as well as being a hub for major sporting events.  Melbourne has a thriving art scene with the National Gallery of Victoria being the oldest in Australia. There are numerous theatres and concert halls which feature local and international productions. Local community radio stations Triple R and PBS keep the public of Melbourne up to date on a daily basis with everything cultural that happens throughout the year.
In terms of sport Melbourne hosts the Australian Open tennis grand slam, international cricket matches at the famous "MCG" and is also home to "The Race that stops a Nation" or the Melbourne Cup horse racing event which happens every year and even warrants a public holiday. Melbourne is also the place where the AFL or Aussie Rules football code was created and every year the Grand Final is played at the "MCG" (Go Tiges) Every March the Formula one comes to Albert Park and creates a huge buzz within the city.

Melbourne also has impressive architecture and even though the city looks and feels very modern it still embraces its history and old buildings within the CBD as well as the surrounding suburbs. The CBD is famous for its wide, tree lined streets that accommodate its world famous tram network and you can disappear from the hustle and bustle of the busy CBD in many of the inner city parks, which includes the impressive Botanical Gardens. It has become a vibrant cultural hub and getting lost exploring the CBD, discovering new graffiti covered lane ways and the hidden lane way bars that accompany them, is a Melbourne pastime. Discovering roof top bars is also an exciting challenge in itself. Each of the surrounding suburbs such as Carlton, Fitzroy, Collingwood and Richmond all have their own identity. They have different cafes, bars and restaurants depending on what kind of scene you are looking for. Each suburb identifies itself with a different culture or area heavily influenced by the immigration that has made the city so great, whether this be Vietnamese, Italian, Greek or Chinese the List is endless. Melbourne is wonderful as it embraces and welcomes everybody.
​
 Beaches are also a big draw that Melbourne has to offer. Although not as famous as its rival Sydney's, there are still some pleasant city beaches such as Port Melbourne and St Kilda where it is nice to spend an afternoon. Further afield and a 90 minute drive from Melbourne is the start of the Great Ocean Road which stretches 243 km along the South West Coast of Victoria. Along this world famous scenic drive are the famous Bells Beach and the 12 Apostles. On the Eastern side you have the Mornington Peninsula and Phillip Island. 

What makes Melbourne so special for me though is its cafe culture. It has an obsession with food and probably more so coffee and this is partly due to Melbourne s unique culture and history. Australians love to travel and especially people from Melbourne. They travel the world, find new and interesting things, and bring them back to Melbourne adding their own twist. This is evident in the coffee culture that Melbourne has excelled in. The massive post war immigration of Greeks and Italians during the 50s not only brought with it a whole different culture but also coffee and the European style of cafe. The main Italian influenced area of Melbourne is Lygon Street in Carlton. Lygon Street is the apparent birthplace of Melbourne's Cafe culture. The city itself has many cafes that roast their own coffee. There is a big emphasis on speciality coffee, single origin beans, premium small batch roasts and as a result roasters are competing in a field of heavy competition to create the perfect roast with unique flavours. Melbourne's love of coffee is so strong and passionate that Starbucks failed to convince Melbournians that a Starbucks coffee was a better option to enjoy coffee. Enjoying a cup of coffee and watching the world drift by on any pleasant Melbourne morning is what I think is so special about the city. The lane ways and leafy suburbs give drinking of coffee a magical setting in what I think is the greatest city to live.